| | |
| --- | --- |
| HS: Christian Brothers Academy | Syracuse, NY |
| | |
| --- | --- |
| Born: 1/10/1959 | Syracuse, NY |
Season Stats

| Season | Cl | Pos | G | GS | Min | FG | FGA | % | FT | FTA | % | Asst | Reb | Fls | DQ | TO | ST | BS | Pts | PPG | APG | RPG |
| --- | --- | --- | --- | --- | --- | --- | --- | --- | --- | --- | --- | --- | --- | --- | --- | --- | --- | --- | --- | --- | --- | --- |
| 1977-78 | Fr | G | 20 | 0 | - | 54 | 112 | 48.2% | 9 | 14 | 64.3% | 18 | 20 | 27 | 2 | - | - | - | 117 | 5.9 | 0.9 | 1.0 |
| 1978-79 | So | G | 30 | 30 | - | 159 | 302 | 52.6% | 55 | 67 | 82.1% | 47 | 43 | 50 | 1 | - | - | - | 373 | 12.4 | 1.6 | 1.4 |
| 1979-80 | Jr | G | 30 | 30 | - | 155 | 275 | 56.4% | 50 | 64 | 78.1% | 71 | 38 | 54 | 0 | - | - | - | 360 | 12.0 | 2.4 | 1.3 |
| 1980-81 | Sr | G | 26 | 24 | 765 | 130 | 237 | 54.9% | 49 | 56 | 87.5% | 48 | 50 | 56 | 1 | 41 | 25 | 0 | 309 | 11.9 | 1.9 | 1.9 |
| Career | | | 106 | 84 | - | 498 | 926 | 53.8% | 163 | 201 | 81.1% | 184 | 151 | 187 | 4 | - | - | - | 1159 | 10.9 | 1.7 | 1.4 |
Marty Headd was a good shooting guard for Syracuse for four seasons. Headd was recognized for his deadly perimeter shooting, and possibly even more known for his shaved head (which he started to do prior to his junior season). He was a very good free throw shooter, and known for his hard work and effort on the court to compensate for his lack of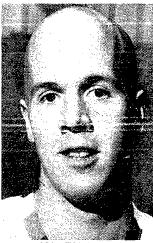 speed. He was also very well known for drawing charges from opposing players (or 'flopping', depending on your perspective).
Headd played high school basketball in Syracuse for the Christian Brothers Academy and was coached by former Syracuse player Bob Felasco. He and Danny Schayes were both highly recruited by Syracuse, and both came in the same freshman class. It was a crowded backcourt at Syracuse during his freshman year with senior Ross Kindel and junior Dale Shackleford starting, sophomore Hal Cohen on the bench, and freshman classmate Eddie Moss also on the bench. Nevertheless, Headd got enough playing time to average 5.9 points a game that season.
Headd earned a starting position on the team his sophomore season. Headd, Cohen and Moss would split time at the guard position, forming a strong trio in the backcourt. Headd was the best perimeter threat on the team, and he took advantage of the sagging defenses on Roosevelt Bouie and Louis Orr, enough to average nearly 12 1/2 points a game. Headd would play a similar role his junior season, again sharing court time with his two teammates, and again, he was the perimeter threat on the team. Headd would make the Big East All Conference Third Team that season.
Headd no longer had to split time in the backcourt his senior season, with the graduation of Cohen. Headd would hit a the game winning shot against rival Georgetown on February 9th. The game was tied and Headd made a ten foot jumper with ten seconds left to lift the Orangemen to a 66-64 victory. Headd would miss the post season excitement that year as he fractured his wrist in practice shortly before the Big East Tournament, and thus ended his collegiate career. Headd would earn a place on the Big East All Conference Second Team that season.
Headd would play professional basketball in England in 1982, and would average over 30 points a game. He would return to Syracuse and was a laborer for Syracuse University. In the spring of 2008 he would earn his bachelors degree from Syracuse[1].
Headd was inducted into the Greater Syracuse Sports Hall of Fame in 2015.
©RLYoung 2008, 2015, 2017
[1] Source: Peter Headd