| | | |
| --- | --- | --- |
| 6'2" | 185 lbs | Guard/Forward |
| | |
| --- | --- |
| HS: St. Peter's Prep | Weehawken, NJ |
Season Stats

| Season | Cl | Pos | G | GS | FG | FGA | % | FT | FTA | % | Asst | Reb | Fls | DQ | Pts | PPG | APG | RPG |
| --- | --- | --- | --- | --- | --- | --- | --- | --- | --- | --- | --- | --- | --- | --- | --- | --- | --- | --- |
| 1963-64 | So | G | 22 | - | 39 | 91 | 42.9% | 19 | 34 | 54.3% | - | 49 | 28 | - | 97 | | --- | |
| 1964-65 | Jr | G | 20 | - | 32 | 95 | 33.7% | 17 | 28 | 60.7% | - | 56 | 39 | - | 81 | | --- | |
| 1965-66 | Sr | G/F | 27 | 5 | 18 | 48 | 37.5% | 14 | 35 | 40.0% | 9 | 75 | 34 | 0 | 50 | | | |
| Career | | | 69 | +5 | 89 | 234 | 38.0% | 50 | 98 | 51.0% | +9 | 181 | 101 | +0 | 228 | 3.3 | 0.0 | 2.6 |
Frank Nicoletti was a guard for Syracuse basketball for three seasons. He was a strong defender known for hustle. Nicoletti roomed with Dave Bing his sophomore year, and became the first white athlete at Syracuse to room with a black athlete [1].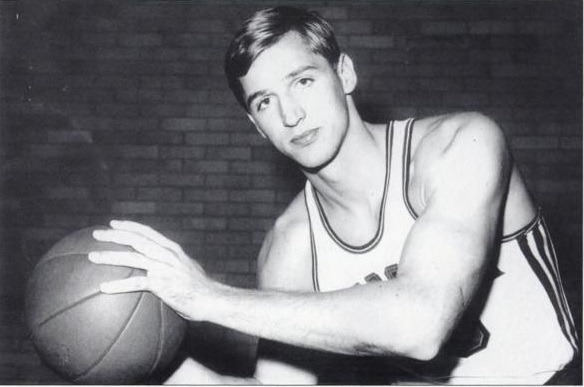 Nicoletti was part of coach Fred Lewis' rotation of players all three years at Syracuse. Injuries would hamper his playing time his junior and senior years. He would split time between forward and guard his last year.
Nicoletti would graduate from Syracuse in 1966, and graduate from law school at Suffolk University in 1970. He would found the law firm Nicoletti Gonson Spinner LLP, and practice insurance law for over 40 years [2].
©RLYoung 2015, 2016, 2017
[1] Hudson Reporter, May 9, 2010
[2] Frank Nicoletti profile at Nicoletti Gonson Spinner