| | |
| --- | --- |
| HS: Bishop Hendricken | Warrick, RI |
Season Stats

| Season | Cl | Pos | G | GS | Min | FG | FGA | % | FT | FTA | % | 3Pt | 3PA | % | Asst | Reb | DReb | OReb | Fls | DQ | TO | ST | BS | Pts | PPG | APG | RPG |
| --- | --- | --- | --- | --- | --- | --- | --- | --- | --- | --- | --- | --- | --- | --- | --- | --- | --- | --- | --- | --- | --- | --- | --- | --- | --- | --- | --- |
| 1998-99 | So | G | 8 | 0 | 11 | 1 | 7 | 14.3% | 0 | 0 | | 1 | 5 | | 2 | 1 | 1 | 0 | 2 | 0 | 1 | 0 | 0 | 3 | 0.0 | 0.3 | 0.1 |
| 1999-00 | Jr | G | 9 | 0 | 10 | 2 | 5 | 40.0% | 0 | 2 | | 2 | 4 | | 0 | 2 | 1 | 1 | 0 | 0 | 3 | 1 | 0 | 6 | 0.7 | 0.0 | 0.2 |
| 2000-01 | Sr | G | 11 | 0 | 27 | 4 | 6 | | 0 | 0 | | 3 | 4 | | 1 | 0 | 0 | 0 | 2 | 0 | 2 | 0 | 0 | 11 | 1.0 | 0.1 | 0.0 |
| Career | | | 28 | 0 | 48 | 8 | 18 | 44.4% | 0 | 2 | 0.0% | 6 | 13 | 46.1% | 3 | 3 | 2 | 1 | 4 | 0 | 6 | 1 | 0 | 20 | 0.7 | 0.1 | 0.1 |
Rob McClanaghan was a walk-on guard for Syracuse basketball for three seasons. He was a decent shooter who could excite the crowd with his three point shots during the waning minutes of

blow outs. McClanaghan was usually the first walk-on off the bench, and logged more playing time than the typical walk-on of this era.
Shortly after graduating from Syracuse, McClanaghan would start working for the Wasserman Media Group, one of the largest NBA player representative firms. He specialized in training the players on the skills they would need to transition from college basketball to the NBA. He would eventually open his own NBA Basketball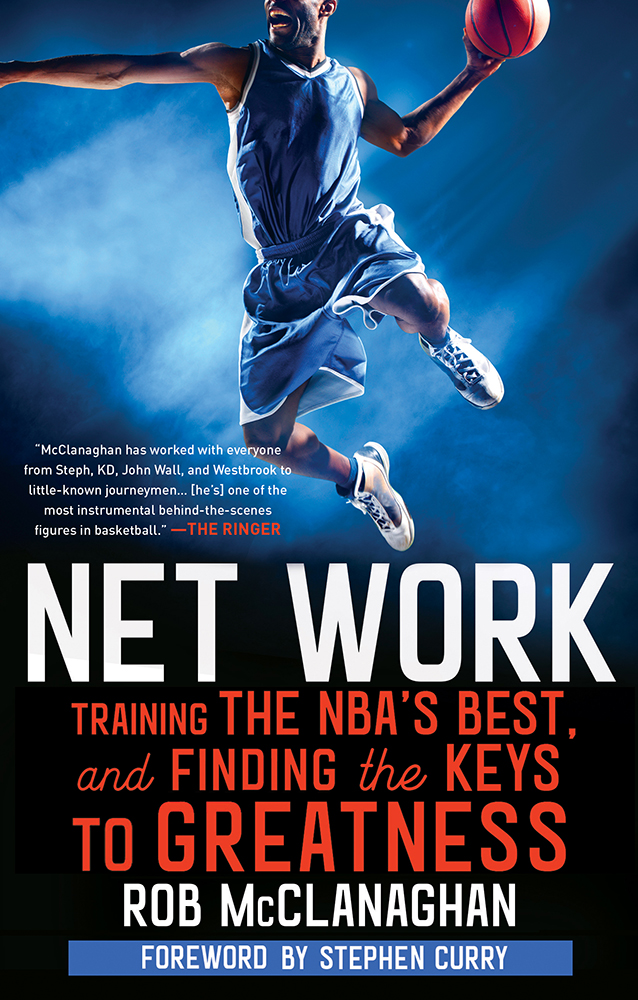 training business called Rob Mac Basketball On Court Training. His clientele included Derrick Rose, Steph Curry, Russell Westbrook, Kevin Love and Kevin Durant.
McClanaghan's book Net Work was published in October 2019. The book covers how McClanaghan has been successful as a trainer to NBA stars.
© RLYoung 2009, 2016, 2019