OrangeHoops.Org was created in March 2005, and moved to its current internet location (www.orangehoops.org) on August 3, 2005. This is a non-profit, non-revenue generating site, with no affiliation to Syracuse University.
For years I have had a database of Syracuse basketball information that I have been accumulating for my own enjoyment. I thought with the internet, I would be able to find significantly more information but to my dismay, found the web lacking in historical information about the Orangemen. So to be proactive, I figured I would put my 'hobby' on the internet, in the hope that Syracuse fans similar to myself would be able to find the information.
I have used a variety of sources to put together this web site. My personal experiences are one source. I would say I became an avid fan of the basketball program in 1979, and have been fortunate to see in person the Pearl hit his half court shot, Sherman Douglas break the all time Syracuse scoring record and the NCAA passing record in the same game, and Gene Waldron drop 40 points on Iona in the Carrier Classic. I was at the then record crowd in March 1989 when Syracuse rallied from a fourteen point defecit to beat the #2 Hoyas in overtime.
Syracuse basketball fans have been a great resource for me, as have former players and their families. I do appreciate all the e-mails I receive; the information is great, and hearing the different accounts from each of you is wonderful. If I can be of any assistance to you, please feel free to ask. I try to get back to everyone who contacts me.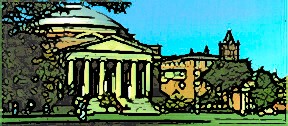 As you've probably been able to tell (if you've read through the pages), I am not a writer, I'm a numbers and information guy, so I apologize for the occasional awkward prose. I wanted this site to have more than just the numbers, because without a context the numbers mean nothing. So for each season there is a recap of how the team performed that year. Usually I try to capture what the expectations were for the team, the highlights (and lowlights) of the season and a recap.
I've tried to show the rosters for each season using the same format. The five starters are listed first, in the following order: point guard, shooting guard, small forward, power forward, and center. Then the reserve players are listed in order of minutes played (if available), points scored (if available), games played (if available). Any individual who played is listed, and if an established player was injured but on the roster for the season, I may list him too. There is also a link to all the game results, listing the five starters, the high scorer(s), and any interesting notes about the game.
The player profiles will show you the career numbers for the player, along with some base personal information (height, weight, uniform #, high school, birth date, and birthplace). I've tried to include a description of the style, strengths and weaknesses of each player, a recap of their Syracuse career, and what they did after they left Syracuse.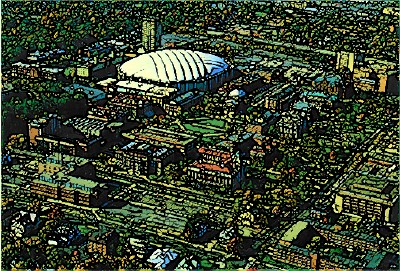 I have put together some lists of interest, such as the top 100 scorers all-time, all the players who have scored 30+ points in a game, the retired uniforms, and breakdowns by the decade. As I get the time and the interest, other lists will appear.
I try to be objective on this site, but obviously, things are seen via orange tinted glasses. My primary resource for information has been newspaper archives, which I've gone through pages and pages and pages of, both at the Syracuse Library (many moons ago when I was a graduate student) and on-line through a few sources available to me currently. I have found it very interesting not only how the game itself has changed, but the types of individuals how played the game.
If you find any errors or discrepancies at OrangeHoops.org, please let me know. I want this to be as factual and accurate as possible. I have already found this site used by other web sites: the Greater Syracuse Sports Hall of Fame, IMDB (internet movie database), Rankopedia and Wikipedia are some sites I am aware have used my information. I have no problem with this, though I do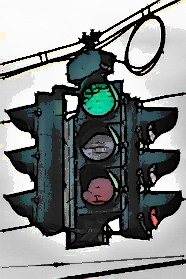 appreciate recognition for the source of the information. If I did not want people to use my information, I would not have freely put it upon the web.
On September 19th, 2006, I started an OrangeHoops blog. It's a companion piece to this site, but with the opportunity to comment on the current Syracuse squad and other observations. It is also far more subjective than this site, and I occasionally will comment of teams of the past as well as the present. If you're interested, please check it out. There's a small group of Syracuse basketball bloggers out there, and I have links to their blogs from mine, so check those out too. You may find one/many that are of your liking.
Thank you for visiting OrangeHoops.Org. I hope you have enjoyed the site, and please come back and visit again. There are updates on a frequent basis, as I add additional data, player profiles and season profiles.
My personal thanks to my son Peter for his help on the redesign of the site's home page. He's always keeping his eyes open to help 'spruce up the place'.
If you would like to contact me, please e-mail me at reindeerfive@verizon.net.
Let's go Orange!
©RLYoung 2007